Thousands of Happy Smart Home Customers

But don't just take our word for it...

We offer great products & great knowledge all backed up with great service - and our customers agree!

We're very proud of our independent Excellent Trustpilot rating, backed up by the many repeat customers we've been supporting for years.
World-Class, Industry-Leading Technical Support - Forever Free

You'll always have FREE access to our technical knowledgebase, application guides, YouTube tutorials & Customer Services, as well as all other online resources, help, white papers and articles.

If none of these answer your query you can also raise a ticket and get direct access to our team of smart home specialists for for assistance.

Access to technical specialists
100's of in-depth help resources
Video guides via YouTube channel
Blog articles with product reviews & test results
The Vesternet Promise

As Founder & CEO of Vesternet, I personally guarantee your 100% satisfaction on any purchase.

I'd never want you to be unhappy with something you buy from us, so here's my promise - you can return any unused products within 365 days. If you have problems with a new purchase, our support team will work with you to resolve. And if you still can't get it working then you can return it within 14 days for replacement or refund. For full information take a look at our full returns policy.

In addition, here's my personal email should you ever have any problems or feedback: dave.bell@vesternet.com

We're not just a shop, we're with you all the way on building your smart home.
Installing Honeywell Relays - Heating and Hotwater
Adding Honeywell Connected and evohome wireless control of your heating and hot water systems is easy to do.
This guide shows how to install the Honeywell Connected and Honeywell evohome systems into a typical home heating system.
Typical Heating and Hot Water System

Figure 1: Typical Heating and Hot-water System.
A typical heating and hot-water system is shown in Figure 1 most of the complex wiring is excluded from the diagram as you do not need to change that, we've kept the following diagrams just focused around the existing timer/controller's wiring - they should be easy to follow and easy to install.
Using Connected Thermostat or evohome for Heating only
All the Honeywell wireless thermostats use the same style relay to control the heating, this makes it quite easy to show how to why any of them into typical systems.

Figure 2: Using Connected Thermostat or evohome for Heating only.
In Figure 2 the Honeywell relay is wired in 'parallel' with the existing controller/timer. When wired this way, turn the timer's Heating channel Off and turn the existing wired thermostat to maximum. This allows the Honeywell relay to control the boiler - it will be controlled by the Honeywell Connected Thermostat or evohome controller, which can be positioned anywhere in your home.
Using evohome for Heating and Hot-water
The evohome system can be used to control your heating and hot-water systems. Extending the control to include hot-water control is shown in Figure 3, again this retains the existing controller, this time both Heating and Hot-Water channels are turned off. This is a good way to start as you always have the ⌥ of using the existing controller/timer if you need to.

Figure 3: Using evohome for Heating and Hot-water (existing controller in place).
In Figure 4, we have completely removed the existing controller timer, evohome is the permanent heating and hot-water controller.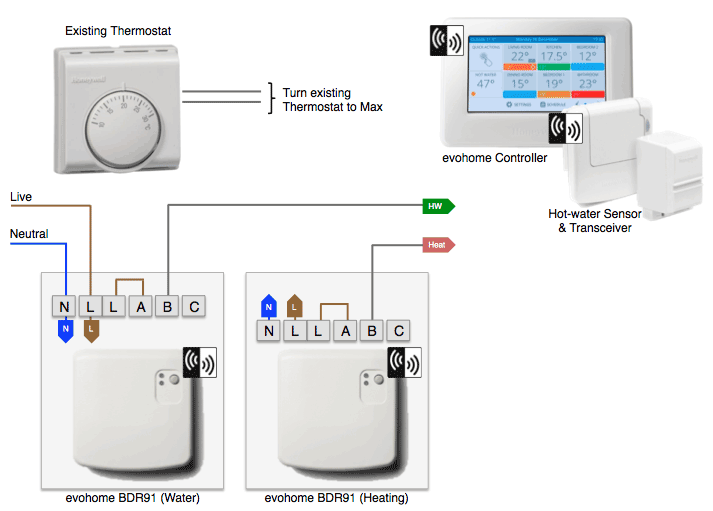 Figure 4: Using evohome for Heating and Hot-water (existing controller replaced).
Using Connected Thermostat or evohome for Combi Boiler
Combi boilers are slightly less complex as they only have a timer to control the heating system, hot-water is produced on demand and has no timer or controller. In Figure 5 we show a typical system. In this case the boiler uses the timer's 'dry' contacts (volt-free) which act just like a simple switch (open or closed).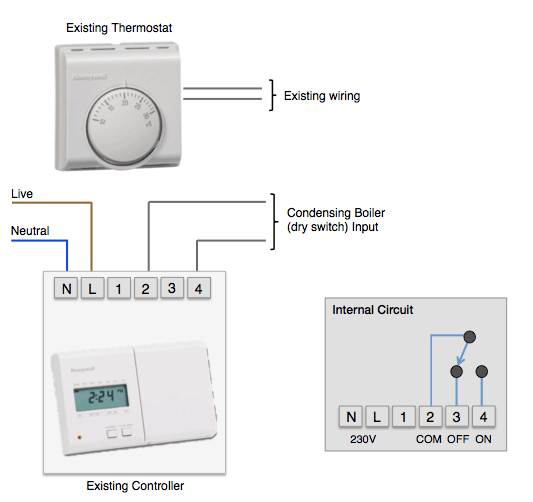 Figure 5: Typical Combi Boiler Heating system.
Wiring in the Honeywell relay to this system is shown in Figure 6, it is very similar to Figure 3. The main idfference is that there is no link wire between the L and A terminals as you do not want to feed Live (230V) onto the switch contacts.

Figure 6: Using Connected Thermostat or evohome with a Combi Boiler.
That covers most of the combinations we can think of. More information is provided in the Honeywell Installation Guide.
Copyright Vesternet 2015
Updated: 15/06/2015