Historically a Smart Home was perhaps considered a luxury item and would be classed as more of a "want" rather than a "need". After all, people have been getting up off the sofa to turn their lights on and off manually for many years! Nowadays though, Home Automation systems bring all manner of benefits to you and your family - security, safety, comfort, convenience, energy efficiency and money saving.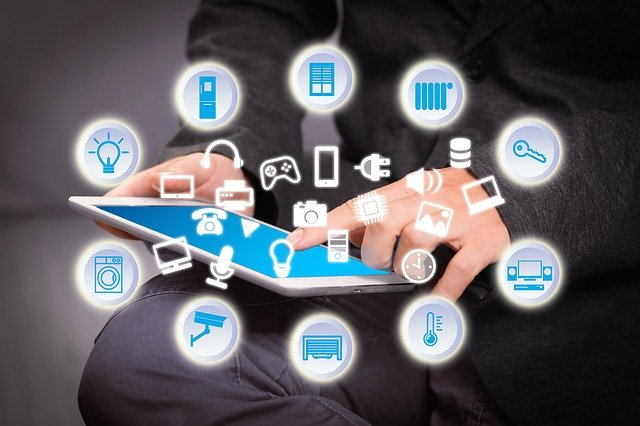 So, if Smart Technology is already here, bringing Home Automation to multiple devices (smart gadgets, smart appliances, etc), what smart technology will the future bring? In this article we'll use our crystal ball to look at the future of home automation.
What Will Smart Homes Look Like In The Future?
Developers are already embracing smart home automation technologies when building new homes right now. When building a home from the ground up it can actually work out cheaper to factor in Smart Devices at the start because you are able to lay foundations for installing them during the design phase, for example by allowing for things like deeper back boxes and flexible wiring configurations.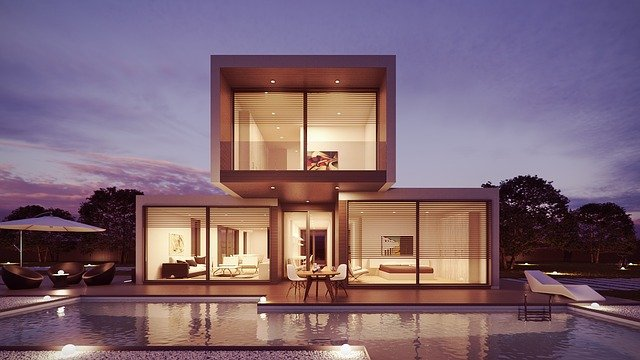 Our prediction is that this trend will accelerate rapidly over the coming years, since smart devices significantly benefit people in all sorts of areas. Things like intelligent heating, advanced home security systems, remote monitoring and automatic lighting offer unmatched convenience.
Future Of Smart Lighting
It's already possible for home automation to give you full remote control over your lighting, operating it on schedules, in reaction to events or even by voice commands.
In the future, we predict that artificial intelligence will start to creep into smart devices, allowing them to learn from your behaviour and adapt Smart Lighting without you lifting a finger!
Future Of Smart Heating
Heating throughout your entire home can be controlled from Thermostats in every room, remote controls, wall controllers, smartphones / tablets, by using your voice via a smart speaker / screen, automatically based on schedules or from all manner of sensors in Smart Homes.
So what might the future of home automation hold for smart heating?
Internet Of Things ("IOT") enabled smart homes will start to add intelligence to your heating system - after all that's what the word "Smart" implies, it would be pretty pointless not to take advantage of it! Smart Homes will manage the Smart Heating to ensure that comfort levels are maintained, provide local control to allow users to react in a more appropriate manner using voice commands and finally provide that fall-back safety feature of turning off the heating if somebody opens a window or door.
Future Of Smart Security
Smart Home Security Systems allow you to secure your home and family as well as bringing with them the benefits of a modern Smart Home. Most can be easily installed, will have little or no wiring and be at an affordable initial cost - you can start with a Smart Home Controller and a single sensor and then expand the system as and when funds become available to do so!
In the future we believe that there will be even tighter integration between things like security cameras, door locks, window coverings and electronic gates / doors. Intelligent systems will bring together all of the smart devices in your home and monitor those too, as part of an overall Smart Security strategy that protects not only your home but the technology within it too.
Future Of Smart Energy
Given energy costs are at an all time high, it's now more important than ever to save energy wherever possible. Not only to save yourself money, but to try and be more eco friendly!
Home Automation systems operate in such a way that they are likely already aware of the energy being consumed by individual appliances, as well as your home as a whole. Our prediction for the future is that artificial intelligence will start to have an impact. Instead of merely monitoring energy use, Smart Energy devices will become more predictive and able to pre-empt things like changing energy prices and dynamically adjust usage to use energy when costs are lower.
Future Smart Home Devices
Smart devices are already available to suit most requirements, so in terms of the type (sensors, actuators, etc) we don't believe that there will be much development in that respect. Instead, evolution will take over, with existing products being improved in terms of technological advancements in the protocols that they use (WiFi, Z-Wave, Zigbee, etc) and in terms of the features and functionality that they offer.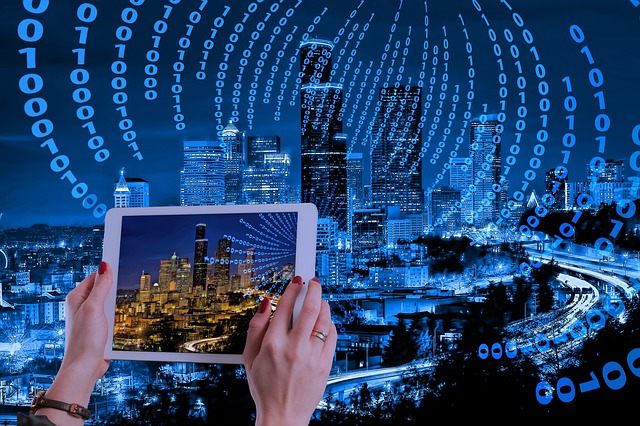 We also believe that the term "plug and play", which has been quoted far too often in the past 20 years, will eventually mature. There will come a point where you can literally buy a box of products and once installed and powered on they will automatically configure and set themselves up, without any input from the end user.
What Automated Systems Will We Have In The Future?
Everything!
Given what's already possible today, we predict that there will come a time when almost every scenario imaginable will be able to be automated.
How Do You Future-Proof A Smart Home?
This is a difficult question to answer because nobody can really predict the future! Our best advice is to ensure that you follow current best practices, for example choosing technologies for your IOT devices that are tried and tested such as Z-Wave and Zigbee to create a reliable smart home network, picking home appliances that are "connected" and choosing a home automation controller that supports multiple technologies and has interoperability and compatibility with a wide range of smart devices.
What Value Will a Smart Home Have In The Future?
Based on our experience we'd suggest that adding value to the worth of your home is a secondary benefit as opposed to a primary reason for adding smart devices. We certainly wouldn't advocate installing Smart Home Tech just to try and increase the value of your home!
That said, by creating energy efficient smart homes that have a positive impact on things like saving energy, comfort, security and convenience, it should be easy to demonstrate to any potential future purchaser that your house is a better prospect than an equivalent property that doesn't have any Home Automation installed.
And remember, Vesternet are the only Home Automation supplier to offer free pre-sales advice – use and abuse this fact! We're here to help you in the initial planning phase and answer your questions to assist you with making good choices.
As you're interested in the future of home automation, we recommend that you check out our post on whether Zigbee will replace Matter.