Thousands of Happy Smart Home Customers

But don't just take our word for it...

We offer great products & great knowledge all backed up with great service - and our customers agree!

We're very proud of our independent Excellent Trustpilot rating, backed up by the many repeat customers we've been supporting for years.
World-Class, Industry-Leading Technical Support - Forever Free

You'll always have FREE access to our technical knowledgebase, application guides, YouTube tutorials & Customer Services, as well as all other online resources, help, white papers and articles.

If none of these answer your query you can also raise a ticket and get direct access to our team of smart home specialists for for assistance.

Access to technical specialists
100's of in-depth help resources
Video guides via YouTube channel
Blog articles with product reviews & test results
The Vesternet Promise

As Founder & CEO of Vesternet, I personally guarantee your 100% satisfaction on any purchase.

I'd never want you to be unhappy with something you buy from us, so here's my promise - you can return any unused products within 365 days. If you have problems with a new purchase, our support team will work with you to resolve. And if you still can't get it working then you can return it within 14 days for replacement or refund. For full information take a look at our full returns policy.

In addition, here's my personal email should you ever have any problems or feedback: dave.bell@vesternet.com

We're not just a shop, we're with you all the way on building your smart home.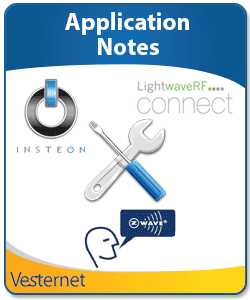 Technical Details
Model: FN3109H
IP Video Input: 9-ch HD IP camera input
Capitable Camera: Foscam H.264/MJPEG IP Cameras and other brand ONVIF cameras supported
Decoding Resolution: 1080P (1920 x 1080), 960P (1280 x 960), 720P (1280 x 720), VGA (640 x 480), VGA (640 x 360), QVGA (320 x 240), QVGA (320 x 180)
HDMI Output: 1-ch, resolution: 1920 x 1080 /60 Hz, 1280 x 720 /60 Hz, 1440 x 900 / 60 Hz, 1024 x 768 / 60 Hz
VGA Output: 1-ch, resolution: 1920 x 1080 / 60 Hz, 1280 x 720 /60 Hz, 1440 x 900 /60 Hz, 1024 x 768 /60 Hz
HDD Type: One SATA interface for one 3.5 inch disk
Capacity: Up to 4 TB Digital Hard Disk
Network: One 10/100 Mbps RJ45 port
USB: Two USB 2.0 interface for mouse and external storage
Video Output: One HDMI, and one VGA
Power Input: One DC power supply jack
Button: One power on/off button, and one reset button
Alarm in/out: 4 channels sensor inputs and 1 channel alarm out
Control Method: Mouse/Internet Browser
Display Switch: 1 channel 1080 or 4 channel 960p/720p or 9 channel VGA display switch
Record Mode: Manual/Time Scheduled/Alarm Triggered/Motion Detect
Video Playback: 1 channel 1080 or 4 channel 960p / 720p synchronous video playback, Fast forward / Rewind/ Slow Play
PTZ: Supports Pan/Tilt/Zoom control, Optical Zoom supported
Camera Search/Management: Search cameras in LAN, add camera, and manage a camera list
Application Support: Remote configuration, video browse, local record, local and remote playback, Remote upgrade
Disk management: Set the video coverage strategy, format disk
Motion Detection: Alarm area and schedule settings
Operating System: Microsoft Windows XP, 7, 8, 8.1, Mac OS
Browser: Microsoft IE8 and above version, Firefox, Safari
Power supply: DC 12V/3.0A
Dimensions (L x W x H): 220 x 209 x 40 mm (L x W x H)
Net Weight: 750g
Operating Temperature: -20 °C - 55 °C
Operating Humidity: 20% - 85% non-condensing
Storage Temperature: -20 °C - 60 °C
Storage Humidity: 0% - 90% non-condensing
Application Notes, Guides and Videos
Browse 4 questions
Browse 4 questions and 2 answers
Hello at Vesternet. I am thinking of purchasing this item but I am concerned about compatibility. I realize it is should be ONIF and Foscam compatible , but as anyone used this with any other standard legacy IP cameras ?? Many thanks
Hi at Vesternet ....... can anyone tell me if I have to install an internal hard drive ? I have an external USB that I would like to use instead ?? Many Thanks
Can this device be setup to upload videos in a remote FTP and to send notifications in case of motion detection?
Please wait...
video title
video content