Elite Home Assistant Blueprint Pack
Elite Home Assistant Blueprint Pack is backordered and will ship as soon as it is back in stock.
Get it Today - Digital Delivery

Digital Delivery on Elite Home Assistant Blueprint Pack.

Order now and we'll email your delivery straight away.
Smart Home Experts - On Demand

Transform your home into a smart one with us, and gain more than just a product.

You'll have access to our dedicated team of experts and a wealth of guides, ensuring you're well-equipped to handle any technical challenges.
Summary
Dive into our expertly crafted collection of ready-to-use automation templates. From mood-setting lighting to advanced security, these blueprints integrate seamlessly with Home Assistant. Save time, reduce hassle, and elevate your smart home with proven, performance-optimized setups.
Unlock a world of ready-made automation perfection with our curated collection of pre-designed automation templates. Seamlessly integrate these blueprints into your Home Assistant, covering a range of scenarios from heating and lighting to advanced security setups.

Inside the Pack, You'll Receive:

Tailored blueprints for optimising heating based on weather and presence.
Expert-crafted lighting scenes that suit various moods and times of the day.
Robust security setups that enhance safety without needless alerts.
Energy-saving automations, ensuring a greener home without lifting a finger.
Plus, other top-tier templates, meticulously refined by our experts over years.
We noticed users spending endless hours reinventing the wheel. Our solution? Provide the wheel, refined and perfected. These blueprints have been distilled from years of testing and feedback, ensuring optimal functionality and ease of use.
Plug and play top-tier automations without the hassle. Reduce setup time, and rest assured you're using expert-approved templates, optimised for performance and reliability.
Payment & Security
Payment methods
Your payment information is processed securely. We do not store credit card details nor have access to your credit card information.
Also Get These Added Benefits...
Loyalty Points

Every purchase earns you loyalty points. The more you spend, the more you save. Collect points for future discounts, making each buy a step towards your next saving.

Premium Support

Become a part of our smart home enthusiast community. Share experiences, learn from peers, and access top-tier tech support with fast response times from our experts.

Exclusive Early Access

Get your hands on the latest smart home products before anyone else. Enjoy priority notifications about new releases and exclusive offers, ensuring you're always at the forefront of innovation.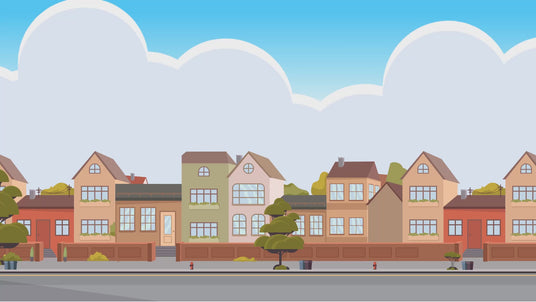 How to Setup a Smart Home
In 5 Simple Steps...
Plug in your Hub and setup with wizard
Install Devices around your home
Wirelessly Connect devices to your hub with wizard
Create Rules & Scenes with wizard to automate tasks
Then easily add more devices ongoing as you choose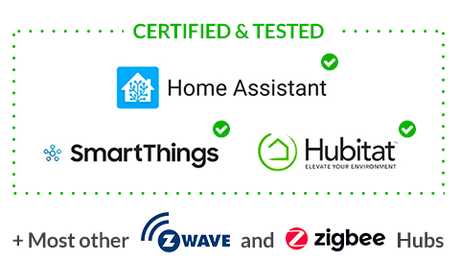 More Features for Less Price...
Modules, sensors, wall controllers & more - all with Z-Wave & Zigbee options + extended warranty & support
View Full Range