Smart Home Scenario Playbook
Smart Home Scenario Playbook is backordered and will ship as soon as it is back in stock.
Get it Today - Digital Delivery

Digital Delivery on Smart Home Scenario Playbook.

Order now and we'll email your delivery straight away.
Smart Home Experts - On Demand

Transform your home into a smart one with us, and gain more than just a product.

You'll have access to our dedicated team of experts and a wealth of guides, ensuring you're well-equipped to handle any technical challenges.
Summary
Explore the endless possibilities of smart living with our exhaustive guide to 17 transformative home scenarios. Delve into curated strategies and tips to achieve an intuitive, modern, and responsive household that resonates with your lifestyle.
17 Genius Ideas for your Smart Home

Unveils the most innovative ways to integrate smart tech seamlessly into your daily life, truly transforming your living space into a haven of convenience, safety, and modern sophistication. You'll Learn...
Simplicity at Your Fingertips: Grasp the basics of setting up common yet essential automations like hands-free lighting.
Weather-Wise Automations: Learn how your home can intuitively adjust to Mother Nature, from closing windows when it rains to optimizing temperature.
Enhance Security: Elevate your home's security with automated alerts, making sure you're always in the know.
Energy Efficiency: Discover smart scenarios to reduce energy consumption, saving the planet and your pocket.
Lifestyle & Entertainment: Set the mood for every occasion - be it a movie night or a workout session.
Payment & Security
Payment methods
Your payment information is processed securely. We do not store credit card details nor have access to your credit card information.
Also Get These Added Benefits...
Loyalty Points

Every purchase earns you loyalty points. The more you spend, the more you save. Collect points for future discounts, making each buy a step towards your next saving.

Premium Support

Become a part of our smart home enthusiast community. Share experiences, learn from peers, and access top-tier tech support with fast response times from our experts.

Exclusive Early Access

Get your hands on the latest smart home products before anyone else. Enjoy priority notifications about new releases and exclusive offers, ensuring you're always at the forefront of innovation.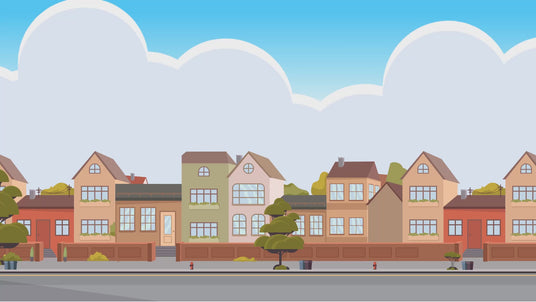 How to Setup a Smart Home
In 5 Simple Steps...
Plug in your Hub and setup with wizard
Install Devices around your home
Wirelessly Connect devices to your hub with wizard
Create Rules & Scenes with wizard to automate tasks
Then easily add more devices ongoing as you choose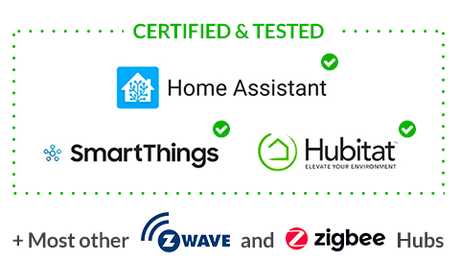 More Features for Less Price...
Modules, sensors, wall controllers & more - all with Z-Wave & Zigbee options + extended warranty & support
View Full Range