Wireless Signal Secrets
Wireless Signal Secrets is backordered and will ship as soon as it is back in stock.
Get it Today - Digital Delivery

Digital Delivery on Wireless Signal Secrets.

Order now and we'll email your delivery straight away.
Smart Home Experts - On Demand

Transform your home into a smart one with us, and gain more than just a product.

You'll have access to our dedicated team of experts and a wealth of guides, ensuring you're well-equipped to handle any technical challenges.
Summary
Dive deep into the world of wireless technologies with our definitive guide on smart home connectivity. Harness expert strategies and insights to optimise device placement, combat interference, and achieve a harmonious, high-performance smart living space.
Unravels the mysteries of wireless technologies, guiding you to optimize your smart home's connectivity for unparalleled performance and convenience. You'll Learn...
Mastering Wireless Tech: Understand the core differences between Zigbee, Z-Wave, Wi-Fi, and Thread, and how each can be harnessed for specific smart home needs.
Optimal Device Placement: Learn the art of positioning devices in various home setups, ensuring every corner of your space is seamlessly connected.
Combat Interference: Discover how to manage and mitigate interference between devices, ensuring smooth and uninterrupted smart home operations.
Wall Wisdom: Grasp the impact of different wall types on signal strength and learn strategies to overcome any barriers they might pose.
Inter-Technology Harmony: Dive into real-life scenarios that showcase how different technologies can coexist and complement each other, amplifying your smart home's potential.
Payment & Security
Payment methods
Your payment information is processed securely. We do not store credit card details nor have access to your credit card information.
Also Get These Added Benefits...
Loyalty Points

Every purchase earns you loyalty points. The more you spend, the more you save. Collect points for future discounts, making each buy a step towards your next saving.

Premium Support

Become a part of our smart home enthusiast community. Share experiences, learn from peers, and access top-tier tech support with fast response times from our experts.

Exclusive Early Access

Get your hands on the latest smart home products before anyone else. Enjoy priority notifications about new releases and exclusive offers, ensuring you're always at the forefront of innovation.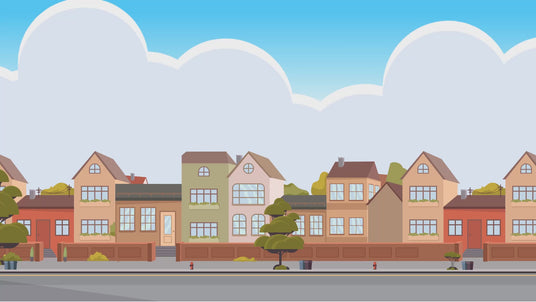 How to Setup a Smart Home
In 5 Simple Steps...
Plug in your Hub and setup with wizard
Install Devices around your home
Wirelessly Connect devices to your hub with wizard
Create Rules & Scenes with wizard to automate tasks
Then easily add more devices ongoing as you choose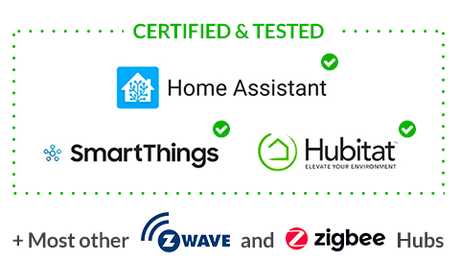 More Features for Less Price...
Modules, sensors, wall controllers & more - all with Z-Wave & Zigbee options + extended warranty & support
View Full Range