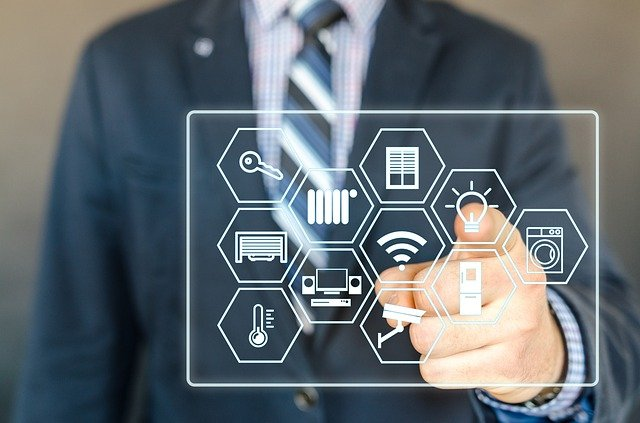 Home Automation enables you to use your home's Lighting, Heating and home appliances (such as washing machines, dishwashers and tumble driers) more conveniently and efficiently. And, at the same time giving you greater levels of comfort and security.
It can be as simple as remote or automatic control of a few lights, an advanced home security setup, or it can be a complete system that controls all major parts of your home.
Sounds fantastic, but clearly there's going to be some cost involved in achieving Smart Home nirvana and this article will cover some of the questions that we are often asked on the topic of Smart Home costs.
---
How Much Does It Cost To Build A Smart Home?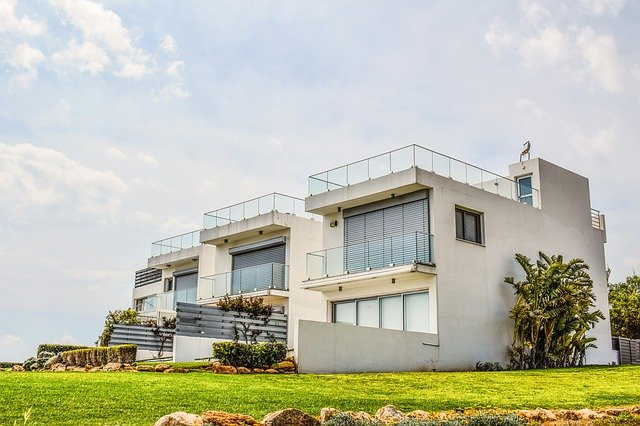 If you're building a home from the ground up then it can actually work out cheaper to factor in Smart Devices at the start, rather than installing Home Automation devices as an afterthought.
This is because you are able to lay foundations for installing them during the design phase, for example by allowing for things like deeper back boxes and flexible wiring configurations.
Making those changes at a later date after your home is already built in order to retrofit Smart Lights, Smart Thermostats and other equipment can be much more challenging.
If the Home Automation vision of your home is just some simple automated lighting controls then this will be much cheaper than an all-singing and all-dancing Smart Home System where every possible thing is controllable by connected devices.
---
What's The Installation Cost Of A Smart Home System?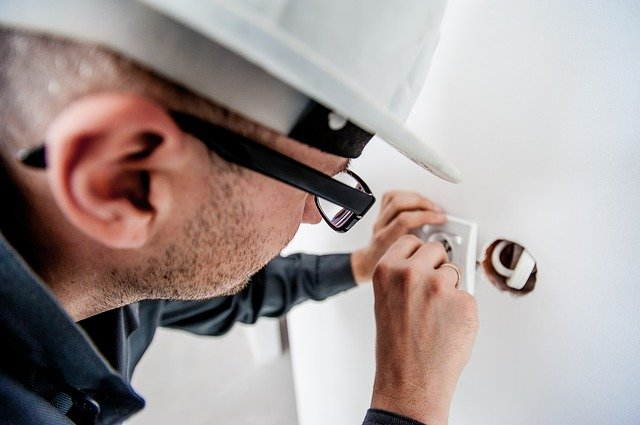 There are so many factors that can impact the cost of Smart Home technology that it's difficult to give any specific cost breakdown.
Clearly a home with 4 rooms is going to be much cheaper than one with 50!
The great thing about retrofitting your home to make it Smart is that you can do it gradually over a period of time, thus minimising the costs.
Realistically most people don't have the funds available to make huge changes to their homes and install a complete top-to-bottom Home Automation system in one go, so starting out with just a couple of Smart Devices is a great way to begin your journey.
Let's examine some typical questions around costs in more detail.
What's The Cheapest Home Automation System?
There's no doubt that the best way to keep Smart Home System costs low is to carry out the installation and configuration yourself.
By sticking to off-the-shelf commodity devices using wireless systems featuring technologies such as Z-Wave and Zigbee you'll also save money compared to systems that use proprietary technologies.
What's The Most Expensive Home Automation System?
If money is no object then it's worth contacting a custom installation company to carry out your requirements. They will be able to make your home totally smart, adding automation and control to every possible area.
Systems such as Control4 & Loxone require professional installation. They give a high end finish for that ultimate cool factor, combining feature rich lighting setups, multi-room audio and video features and surveillance systems ..... but they can be eye-wateringly expensive!
Most custom installations use hardwired systems so are more suited to a new build. Installation costs for retro-fitting this type of system can escalate quickly as they can involve ripping up floors, chasing walls and other such building works.
Is There Such A Thing As The Average Cost Of Home Automation Systems?
The number one factor in cost is going to be the size of building and number of rooms so let's ask a slightly different question first - is there such a thing as an average home size?
In the UK residential properties vary in size and type across the country. In a city centre flats and apartments are more prevalent with perhaps one or two bedrooms, an open plan living space combining kitchen, dining / living room and a combined bathroom / toilet - so 3 or 4 rooms total.
Moving further afield and you'll find houses are more common, with multiple bedrooms and separate kitchen, dining and living spaces - so maybe 10 rooms.
As can be seen, it's such a wide and varied response it's impossible to come up with any accurate figure!
How Can I Be Sure I Get The Most Cost-Effective Home Automation System
We can't emphasise enough the importance of good research and planning!
Use your favourite internet search provider to find out as much information as possible and make sure to participate in forums and discussion groups.
Learn from the mistakes that other people have made and avoid falling into the same traps. It's much better to first ask some simple questions than to spend money on something that may never do what you want it to do.
And remember, the only stupid question is the one that is never asked!
---
What Factors Influence The Cost Of A Typical Smart Home System?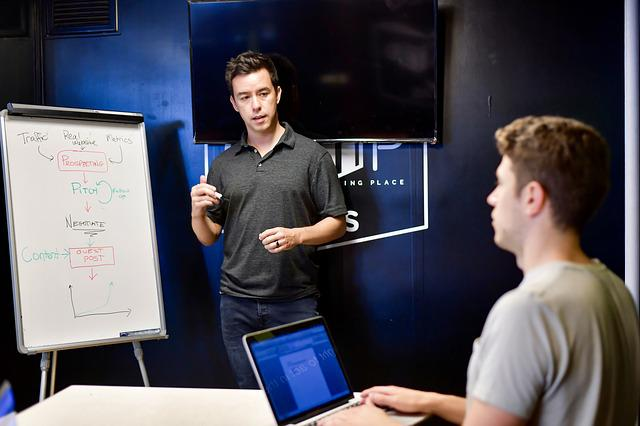 OK, so far we've not made much progress in actually coming up with specific values for costs. We've already alluded to some of the reasons why this is such a difficult task, so let's take a closer look at some of the typical things that can influence cost.
Size And Location Of Home Can Determine Smart Home Cost
The more rooms you have, the more expensive it will be to add Home Automation control to your home - pretty obvious really!
What's not so obvious is that physical location can also play a part - it's historically proven that costs of commodities for properties in more affluent areas are higher than those in less well off areas.
Features and Specifications of Smart Devices
The capabilities, features and specifications of the Smart Home equipment that you choose can have a big impact on cost. Simple Smart Home Devices that just "get the job done" will be cheaper than products that have extra features.
It should be remembered though that sometimes the more expensive option can work out cheaper in the long run.
A home security system may only need a simple Smart Home Motion Sensor and one that also has temperature and light level data may cost a little more. But in the future you might be able to use those extra functions to control your heating or lighting automatically without needing another device.
Professional or Do It Yourself (DIY) Smart Home Installation
Up until recently, having a Smart Home required a custom system from a company such as Control4 or Crestron and usually entailed a whole host of building work such as ripping up flooring, chasing walls, rewiring and then making good and decorating afterwards.
These types of system use proprietary Smart Home devices, locking you into one particular technology and also come at a significant cost.
Nowadays, there are many Smart Home devices that are being aimed at the self-install market. They can be installed with relative ease and simplicity and things like wireless sensors and plugin sockets are easy to get up and running quickly.
By opting to install and configure your Home Automation system yourself you can save a considerable amount of money. On the flip side, opting for a
professional installation
takes all the time, effort and guesswork out of your Smart Home so it's ideal for people that either don't have the technical capabilities to DIY or if they'd rather pay somebody to do it all for them.
Quality Of Finishes In Home Automation Devices
People have different tastes, so the aesthetic choices when installing a Smart Home System can make a bit difference to the overall cost.
At the cheaper end of the market will be things like white plastic push button Smart Switches - simple functionality at a lower cost. If you want glossy coloured light switches with touch screen capability then expect the costs to go up significantly.
Sometimes there's a middle ground to be struck - those sleek and sexy lighting controls in the living room will look great, but perhaps a more standard utilitarian look in the bedrooms will give functionality over form and save you money.
---
Is It Worth Making Your Home A Smart Home?
In days gone by, a Smart Home was considered a luxury item and would be classed as more of a "want" rather than a "need". After all, people have been getting up off the sofa to turn their lights on and off manually for many years!

Nowadays though, Home Automation systems bring all manner of benefits to you and your family - security, safety, comfort, convenience, gas / electric / water efficiency, money saving on your energy bills - a Smart Home can cover all sorts of household aspects.
Just look around every room in your home and imagine how Home Automation could improve your life - control lighting to suit your mood, manage your heating to maintain comfort and save money on energy costs, keep your loved ones safe and secure from threats such as smoke, fire and carbon monoxide - all without you having to lift a finger!
---
Does Home Automation Increase Home Value?
Based on our experience we'd suggest that adding value to the worth of your home is a secondary benefit as opposed to a primary reason for adding Smart Home Technology.
We certainly wouldn't advocate installing Smart Home Tech just to try and increase the value of your home!
As long as the addition of Home Automation Devices has a positive impact on things like saving energy, comfort, security and convenience, it should be easy to demonstrate to any potential future purchaser that your house is a better prospect than an equivalent property that doesn't have any Home Automation installed.
---
So, What's The Bottom Line When It Comes To Smart Home Costs?
There's no doubt that there's a cost involved in Home Automation, but with plenty of research and careful planning you'll be able to achieve Smart Home enlightenment.
Vesternet are the only Home Automation supplier to offer free pre-sales advice – use and abuse this fact! We're here to help you in the initial planning phase and answer your questions to assist you with making good choices.